What Are the Top Window Treatment Trends for 2022?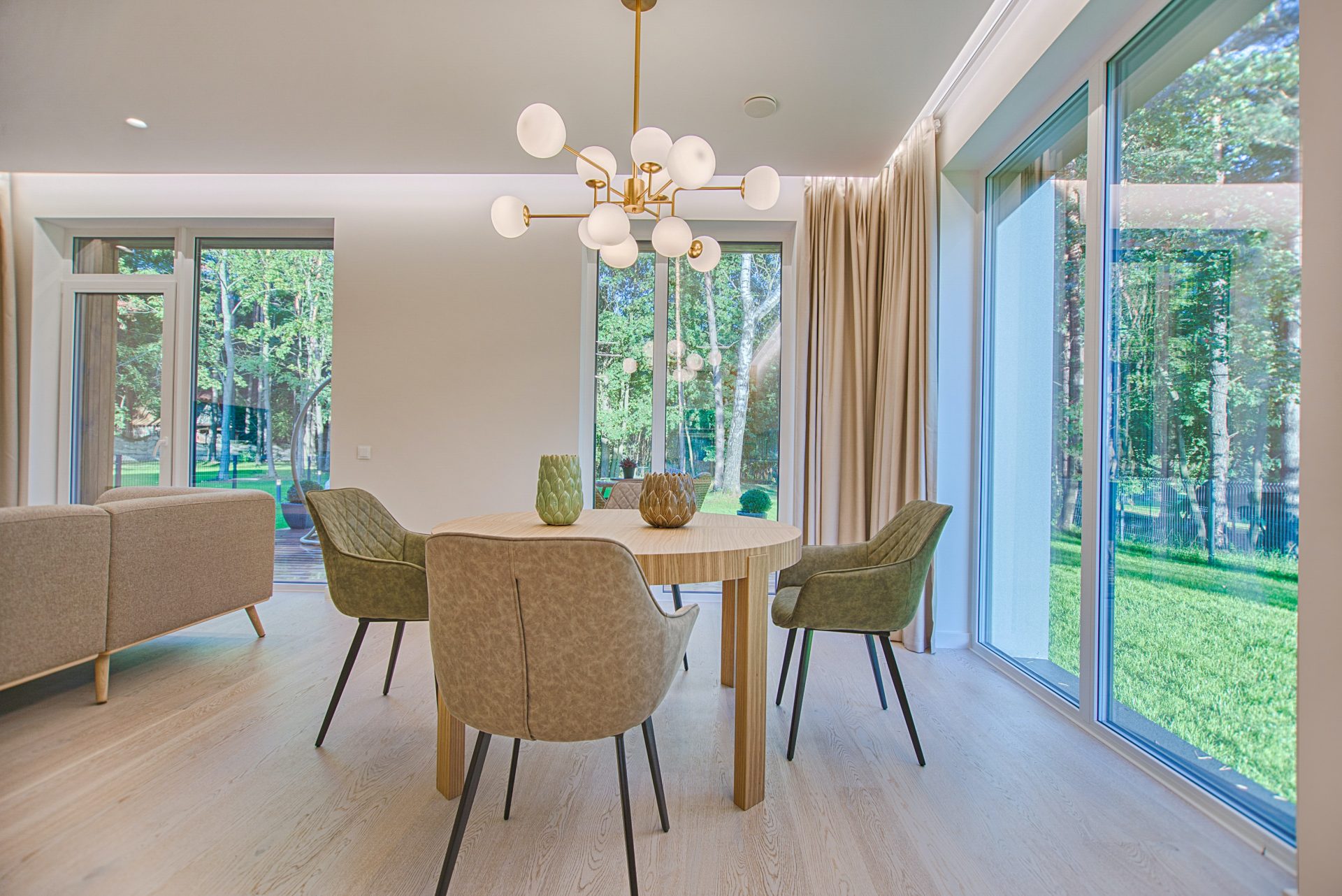 It's no secret that the window treatment industry is constantly changing and evolving. Each year brings new trends, and with them, different types of products available to consumers. And while you may think it's impossible to know what 2022 will bring until the year 2022 is actually here, there are clues out there.
As the window treatment industry moves into a new era, many consumers are embracing a more modern and streamlined approach to window coverings. We're seeing less of an emphasis on traditional treatments and more of a focus on clean lines and simple patterns. Here are some of the top window treatment trends for 2022:
1) Roman Shades: Roman shades are popular because they give you control over light and privacy while remaining neat and uncluttered. They have become increasingly popular as people have moved away from heavy drapery that covers the entire wall around a window. Window Treatment roman shades come in a wide range of colors and materials to suit any home décor style.
Transitional Roman shades combine an easy-to-use cordless lift with classic styling to create the ultimate blend of form and function. These shades combine folds to create a woven fabric look in both sheer and solid styles. They are available in light filtering and room darkening fabrics to provide flexibility to suit all moods or seasons.
2) Bold colors for curtains are in: Curtains are part of the window covering, but they are also an essential element that is used to decorate your home. Curtains can be used in any room of the house, but they are more often used in the living room.The bold colors of the curtains are very good this year. Bold colors, like bright yellow and dark blue, will attract your attention and make you feel comfortable.
3) Layered window treatments: This year, we're seeing a lot of window treatments that have layers. Layered window treatments mean that there are multiple treatments on the window at a time. Some of these can include blinds, curtains and shades. There are many reasons why layered window treatments are in this year. One reason is because they give you more control over the light in your room. With layered window treatments, you'll get more color options too which means you can better match them with your furniture and other decor.
4) Cellular Shades: Cellular shades are another popular option when it comes to window treatments because they provide insulation to help keep your home warm in the winter and cool in the summer, saving you money on energy bills all year long. Cellular shades come in single-cell, double-cell, or triple-cell options depending on how much insulation you need for your space. Honeycomb shades are one type of cellular shade that can be raised from the top down or lowered from the bottom up for increased privacy and light control.
5) Motorized Blinds: One of the biggest trends in window treatments is automation. Motorized blinds are perfect for homes that have hard-to-reach windows or those with multiple operable panels. These blinds can be controlled with a smart device, programmed to open and close at certain times of the day, and even incorporate sensors that will close them automatically when it becomes too hot or bright inside.
If all of the best practices outlined above are followed, homeowners and designers can count on meeting or exceeding their window design goals for 2022. There is no reason why window designs should be boring or unattractive, but it's also important to remember that function must be taken into account as well; after all, a beautiful home window treatment isn't much good if it doesn't give you privacy or leave you exposed to the elements. The trends driving design in 2022 and beyond center around a new approach to function and form. It will be interesting to see how designers respond in coming years.
At Bartlett Blinds and Shutters, we provide customized window treatments ideas to window treatment installation at your doorstep for living room or  ideas for bedroom windows treatment. Contact us today, to get a quote!