Shutters, Blinds or Shades: Which is right for your windows?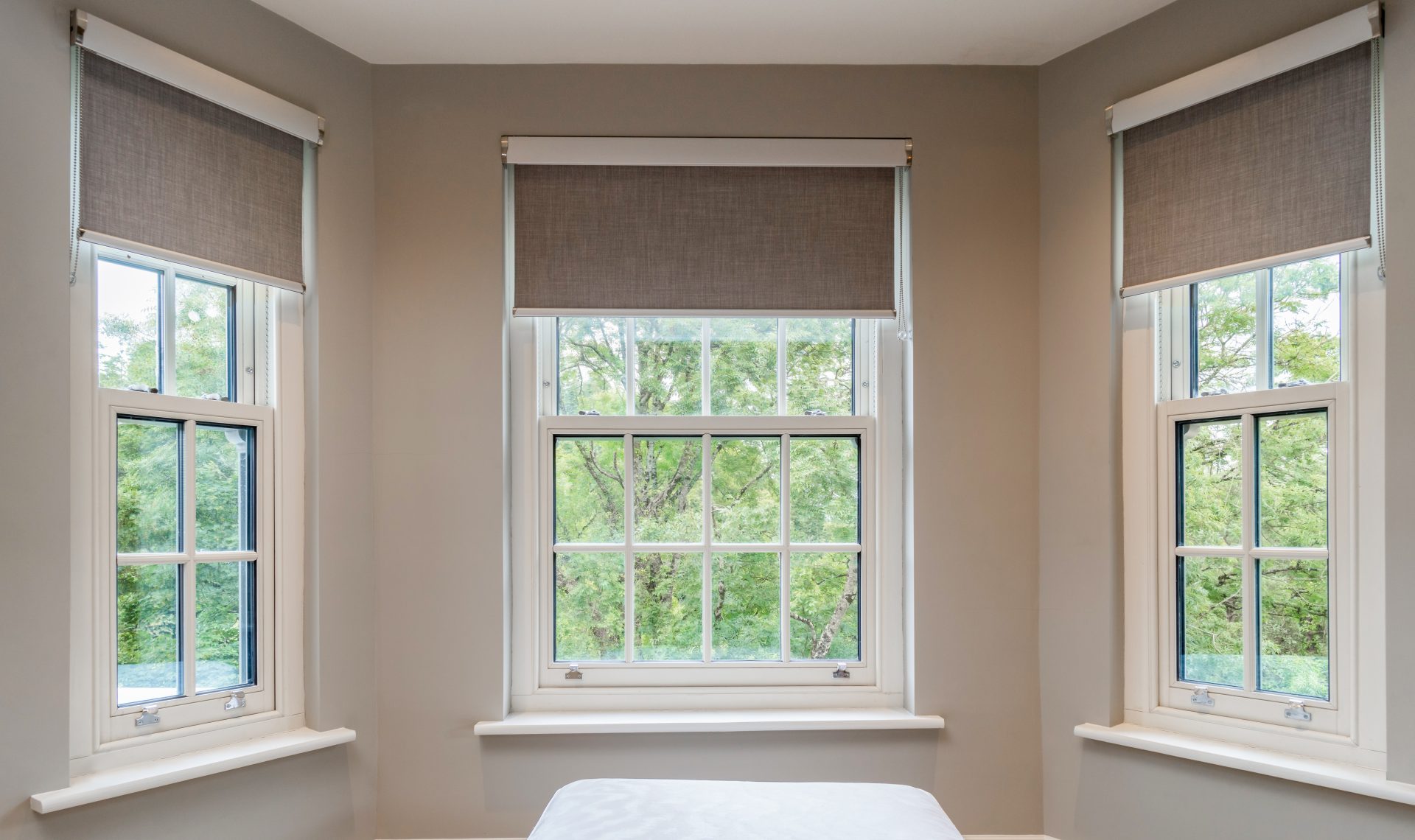 You'd like your home to be brightly lit, warm and inviting to everyone. Or perhaps, you'd like it to be classy with a hint of sophistication. Whichever way you see your home in your mind, windows have an important role to play in giving your interiors the personality and mood that you desire. However, with a vast choice of window treatments out there, deciding on the right option for your spaces could have you going in circles. At Bartlett Blinds and Shutters, we help our customers find the perfect accompaniment for their windows, be it blinds, accents, shutters, shades or even drapes. Here's a quick read that will help you understand the basics of three of the most popular window solutions out there and get closer to picking the one that best suits your home.
Shutters
1. Technically speaking:
A shutter is a solid window covering that consists of a frame bearing vertical or horizontal slats or louvers. These slats or louvers can be manipulated by a tilt rod that's positioned either at the back or the middle of the shutter.
2. A bit about them:
Shutters don't just help you control the brightness and privacy within your space, they also help insulate your home from excessive heat or cold during changing seasons.
3. Let's talk style:
Wooden shutters make your space timeless and sophisticated. Aluminium and glass shutters on the other hand, make spaces look sleek and contemporary.
Blinds
1. Technically speaking:
Blinds are hard window coverings made up of slats and can be either lowered or pulled across a window.
2. A bit about them:
They're perfect options for sliding glass doors or large windows since they lend a sense of spaciousness to any interior. Blinds allow you a great deal of customization right from the size of the slats to the styles and patterns which could range from basic curved to deeply embossed to  innovative.
3. Let's talk style:
Fabric blinds lend warmth. Aluminium blinds convey sleek and contemporary. Wooden blinds without a doubt, spell class and tradition.
Shades
1. Technically speaking:
Shades are softer window coverings that are designed to roll continuously in order to cover a large window surface area and can be neatly stacked at the top.
2. A bit about them:
If you're looking at a window treatment option that can give you style while being great at functionality and is also affordable, then shades are a great option. While you cannot adjust them to control the intensity of light you want in your room, you can however choose from different opacities to find one that matches your specific light preference. In the variety that's available, Cellular shades in particular, come with little pockets of air to trap hot and cold air, leading to greater energy efficiency in your home.
3. Let's talk style:
Roman shades project class and style. Woven shades impart a casual appeal. Roller shades bring in vibrancy with colors.
We hope this quick yet insightful compilation gets you started with the all-round basics of three of the commonest types of window treatments. Knowing more about these window treatments will definitely help you get closer to taking the right decision. At Bartlett Blinds and Shutters, we've always prided ourselves on providing our community with the highest quality custom window treatments while ensuring great affordability and so, we look forward to helping you with your windows needs any way we can. If you're looking for window treatments or custom shades near you, custom window treatments,  high tech window blinds, affordable blinds and shutters, simply give us a call and our experts will guide you through a world of choices to the window treatment that's perfect for you, your family and your home.