Top 5 reasons to choose Cellular Shades for your home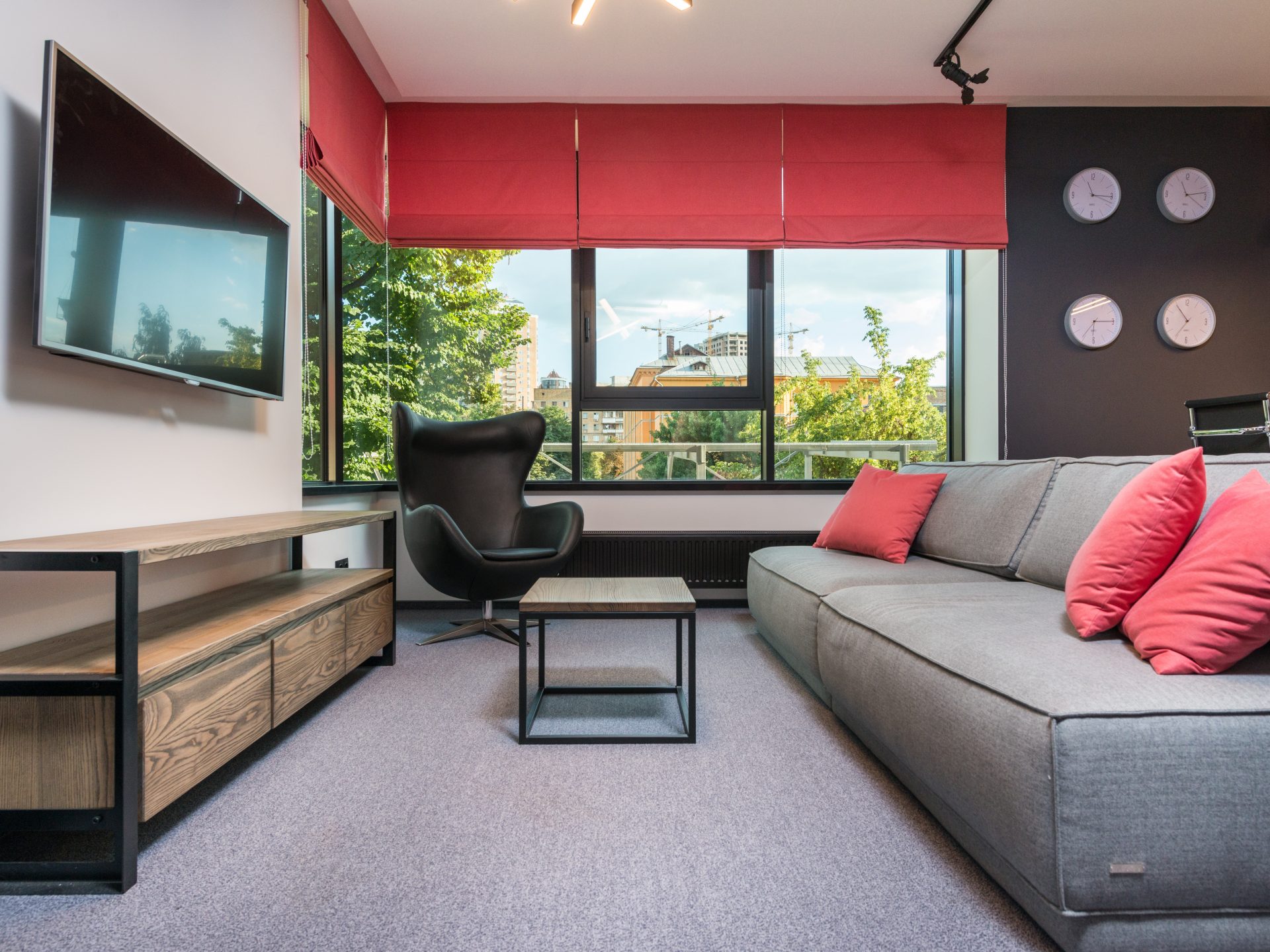 It was in 1985 that Hunter Douglas launched the first Duetted Honeycomb Shades. Created with a cellular structure and designed to be soft, durable and energy-efficient, these remarkable shades literally opened the window to pure innovation. Since then, 'honeycombs' have been offered by several other companies with consistent innovations and upgrades. Today, they are mainly referred to as 'Cellular Shades'. At Bartlett Blinds and Shutters, we carry a wide range of high-quality window treatments which also includes Cellular Shades. But before we expect you to give them a look, here's a quick read comprising the top 5 advantages to look forward to, from this unique format of window shades.
1) Keep the light in and the heat out
You've heard of insect and rodent traps. Ever heard of a heat trap? Well, with its multiple layers of pleated fabric and the space between two individual layers, cellular shades have the perfect arrangement to trap air which in turn acts like a barrier to outside heat. With less heat making its way in as compared to conventional treatments, your room stays cooler in summers and with less heat making its way out, your space stays warmer during winters. With less load on your heating and cooling systems, you're bound to see the effect in your average energy costs.
2) Clean and Contemporary in its charm
With its modern looks, cellular shades are a popular choice among homeowners who slant towards contemporary or chic décor. While honeycomb shades – that's another popular way to describe them, can elevate your home's overall style quotient, they can add even better value when used in specific areas. Your bedroom, for instance. The clean lines of these shades can both enhance and complete the elegant look of your sleeping space. If you have a room with a low ceiling, a cellular shade can help create the illusion of a taller room. These shades are also a great addition for spaces with full-length windows. Lastly, you have a range of hues and styles to choose from – including jewel and neutral colors, to make them a permanent style fixture in your home.
3) Block what you don't like
Windows open your home to the warmth of the sun as well as the beauty of the world. However, openness also brings with it the possibility of intrusion into your privacy. The good thing about Cellular Shades is it has the capability to allow natural light in while helping maintain the required degree of privacy. Blackout Cellular Shades give you the maximum privacy possible by blocking 99% of the light. If this sounds too extreme, well, you have lighter variants too, that're sure to match your exact needs of light and privacy.
4) Elegance matched by great convenience
In a world where more and more homes are discovering the benefits of home automation, cordless Cellular Shades further add to the comfort of a smartly-equipped home. You don't need to get up from your space to walk up and adjust these shades every time you need light (or don't). Control the movement of these shades with the greatest of ease and the least physical efforts. Cordless Cellular Shades also make your spaces safer for kids by eliminating the risk of accidental cord entanglements.
5) See it around longer
With Cellular Shades, you get a product that will keep your investment going strong for years. A mixture of bonded polyester and spun lace gives these shades the inner durability to keep looking contemporary, for a long time.
It's hard to pick the right choice when it comes to window treatments. With Cellular Shades, you get a range of advantages that cover just about everything you can think of. From style to insulation to noise-absorption to privacy to energy savings. We trust, we've been able to help you make up your mind about these unique and extremely popular window treatments. If you're thinking of googling up 'custom shades near me' or custom shades for windows, sun shades for home or shade window treatments, look us up. We're Bartlett Blinds and Shutters, and providing every one of our customers with friendly, knowledgeable, professional and quality service is not something that's merely in our rule book but in our DNA. Give us a call, and we'll look forward to giving your home the best experience of Cellular Shades at a cost that'll delight you.