Best Window Treatments To Reduce Glare in Your Home Office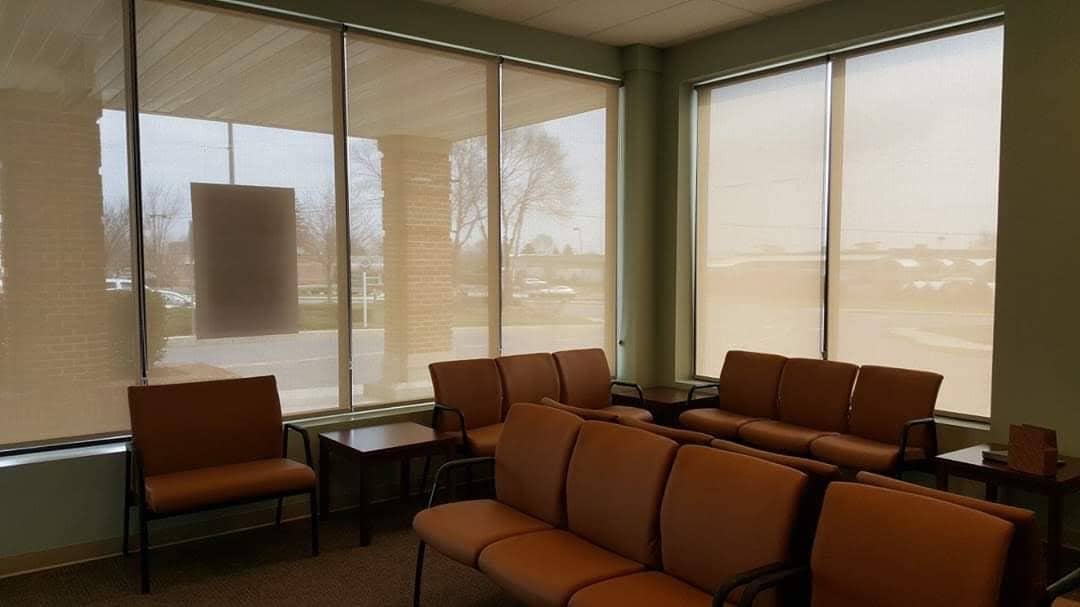 When remote workers think of frequent disruptions to their workday, they mention package deliveries, annoying robo-calls, pets and their children (especially when they're on school breaks). 
Sun glare isn't typically one of the first things that pops into their minds. Yet, sun glare is incredibly disruptive to workday productivity.
First, it makes it difficult to view their computer monitors. When the sun hits their screens, it leads to squinting. That in turn leads to headaches and eyestrain. Sun glare also adds too much backlight and ruins the video quality of Zoom calls. And too much sun makes a home office feel unseasonably warm. Not only is that uncomfortable for an office environment, it also makes it harder to focus. And it may even make the remote worker feel more tired than usual. 
However, there is relief from glare! 
With the right window treatments, sun glare is no longer a workday distraction. Below are some of the window treatments that reduce glare, make your home office feel more comfortable, and help make your workday more productive! 
Sun Glare Stopper #1:  Roller Shades
A classic option that's always in style, roller shades are a great way to add a decorative touch to your home office -and block out disruptive sunbeams and bright lights. 
Offered in a wide range of openness factors, so you can opt for a more opaque shade for serious sun glare blockage. Or, you can choose a roller shade that's more sheer, but quite effective during the hours when the sun strikes the office.
Additionally, roller shades are available in a variety of colors, texture and patterns that compliment your home office environment. 
Sun Glare Stopper #2: Solar Shades 
One of the many perks of working from home is enjoying the view from your office window.
Unfortunately, that wonderful view is allowing the sun to wash out your computer screen. Rather than deal with disruptive glare or block out your morale-boosting view, there's another option: solar shades. Constructed from high quality screen fabric, solar shades provide relief from sun glare without obstructing your view. Simply choose the weave style that suits your specific needs, and you'll be on your way to a less disruptive day!
Just remember, the tighter the fabric's weave, the less light that enters your surroundings. However, a tighter weave also reduces opacity. 
Sun Glare Stopper #3: Cellular Shades 
Meet a multi-tasking window treatment that works just as hard as you: cellular shades. Also known as honeycomb shades (due to their unique shape), cellular shades do more than simply curb glare. Thanks to an innovative design, cellular shades provide an extra level of insulation that decreases exterior noise levels and helps maintain a more comfortable interior temperature regardless of the season. 
Best of all, solar shades' insulating properties help make your home more energy efficient. So, you'll enjoy a reduction in utility costs associated with your home office!
Don't Let Sun Glare Ruin Your Day! 
It's plain to see that shades are a great way to keep sun glare at bay!  Plus, many of these shade options offer additional advantages such as unobstructed views, extra insulation, and noise reduction. 
If you're ready to add shades to your home office, contact the experts at Bartlett Blinds to learn our process. 
Our window treatment brings our showroom to your living room! We'll offer our expertise and guidance to help you select the best custom-made blinds, shades or shutters for your exact needs in the colors, texture or pattern you prefer.
Best of all, our team can easily install your custom-made window treatments and accents as soon as they're ready! 
Contact Bartlett Blinds to discover the best shades, blinds and shutters for your home office!