Are Shutters a worthy buy or just another trend?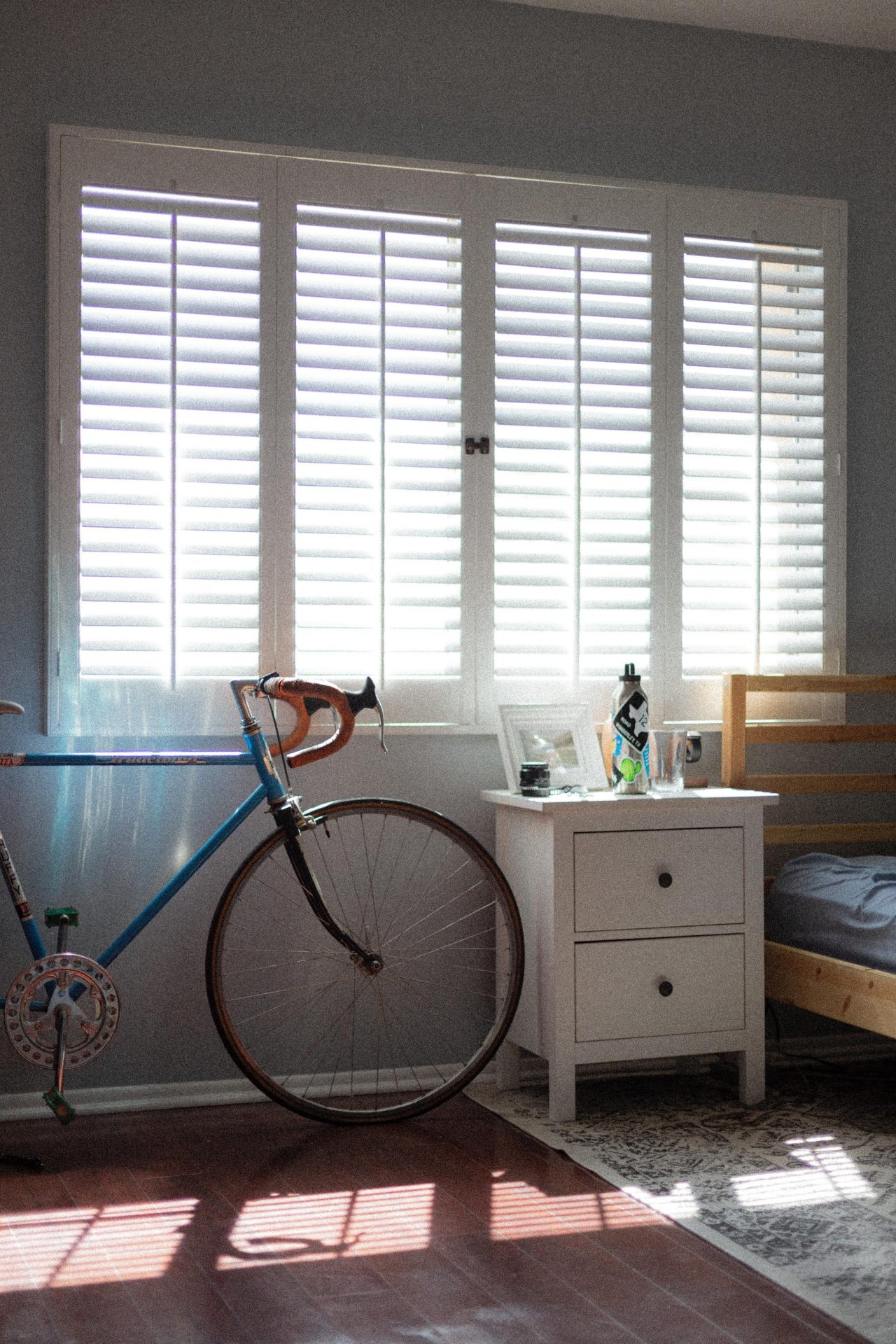 Back in 2015, the world of window treatments witnessed the entry of a new variant. Stylish in appearance and convenient in functionality, this format of window treatments seemed to have the capabilities to blend with just about any type of space and décor – from classic to chic and everything in between. From then till now, the concept of shutters has continued to catch on with homeowners across the land, without any decline in popularity. At Bartlett Blinds And Shutters, we believe in guiding our customers to products that perfectly match their tastes and living environments. Here's an insightful read from our experts that will help you decide whether a shuttering system is a sensible investment for your home or just a trend of current times.
Shutters – PROS
1. Better value for your home
Shutters are a preferred window treatment option for a large percentage of homebuyers. So you can count on a shuttered window to get you extra brownie points when putting your home up for sale.
2. Adds to your home's good looks
They are not a trend that's hot in one season and gone the next. They have been around and continue being a crowd favorite because they are timeless and classic and look great from both inside and outside. Choose between traditional, transitional or contemporary and see how these custom-designed window coverings elevate the décor of your home.
3. Lasts longer than others
Shutters don't come with cords that'll get into a tangle. Shutters don't have fabric that'll tear or get stained either. With minimal maintenance, these are products that can last for double the lifespan of other window covering options.
4. No cleaning hassles
In comparison to curtains or blinds which can get stained or dirty and require extensive cleaning, shutters are relatively low maintenance. Just swipe around with a duster and the job's done. In the event of a stain, matters won't escalate beyond the use of a damp cloth.
5. Fits any window
Shutters come in a range of design options that allow them to fit just about any kind of window. Be it rake windows, arched windows, circular or half round windows or even oval windows, there's no window that a shutter cannot cover or add elegance to.
6. Easy light control
With a shutter, you can control just how much light you want in your room. Want it bright? Angle up the louver. Want it dim or dark? Angle down the louver. It's that simple.
Shutters – CONS
1. More expensive
Shutters are customer-made products and therefore, several times the cost of other window coverings like blinds. But then, you'll enjoy the satisfaction of seeing a product that's made solely for your living environment and no one else's.
2. Always in view
Shutters will always stay in your view, whether they're tuned to make your room appear bright, dim or dark. They are not a window covering product that can be tucked aside, raised or pulled out of view.
3. Inconvenient with tilt-in windows
Shutters don't really make a good fit for tilt-in windows because of the movement that's needed for the windows to function normally. The shutter would need to be on the outside of the window frame so that the movement of the window isn't restricted.
4. Needs free space to operate smoothly
Unlike curtains or blinds, shutters need room to work and can be easily obstructed if a piece of furniture is placed right in front of the window. It's advisable to maintain free space that's equivalent to the width of the panel for a shutter to function without limitations.
5. Takes long to get to you
You only need to wait 2 – 3 weeks to get blinds or shades delivered to your home. Shutters on the other hand, take more than twice as much time (6-8 weeks) to get manufactured and make it to your doorstep. One way to handle this wait is to time your order in advance so as to factor in the manufacturing time of a shutter system that's being custom-made for your home.
We hope this article will arm you with all the information you need to decide whether a shuttering system is a sound investment for your home or just a trend that's passing through. In case you're looking for affordable blinds and shutters, cheap café shutters, blinds and window treatments or shutters for windows near you, look us up at Bartlett Blinds And Shutters. We're a veteran-owned and operated business that prides itself on providing its community with the highest quality custom window treatments. Give us a call and we'll make the process of choosing shutters for your home or business a convenient experience by bringing over samples to you.