How Can Various Types of Window Treatments Be Customized?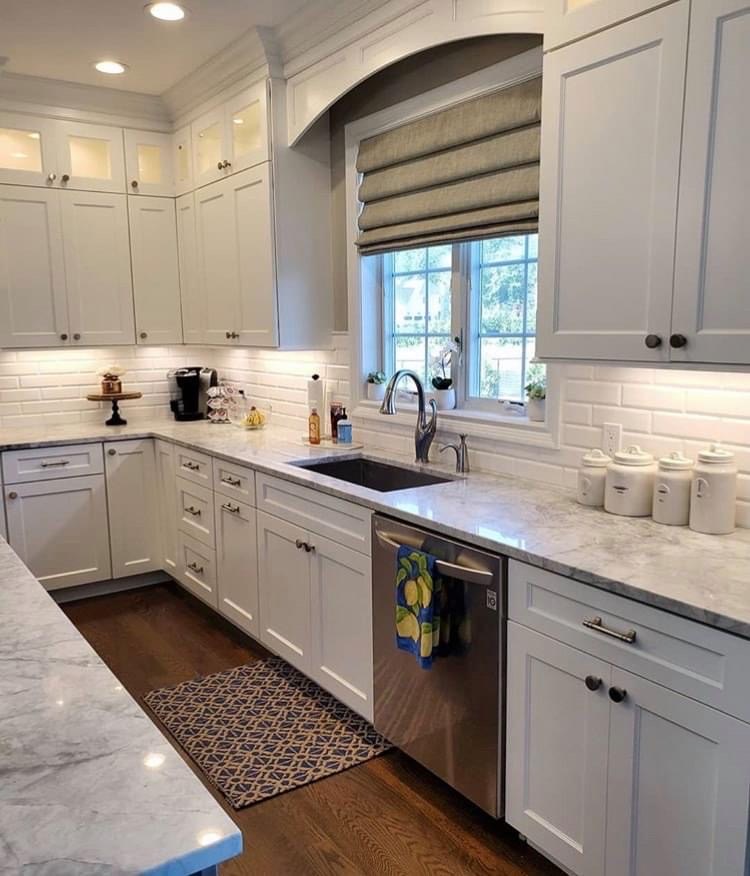 The perfect window treatment can create the perfect look of a room or elevate the overall appearance of your property. 
Yet, your search for such window treatments hasn't found those stylish blinds, sublime shades, impeccable drapes or uncommon shutters. 
Your local department store shelves and online retailers all seem to stock the same boring window treatments you see everywhere from homes, office buildings and hotels. 
If you want window treatments that really capture the look you're craving or your own sense of style, you won't find them in those places. 
However, you can enjoy the look you desire with custom window treatments! 
Whether you want to add dynamic pops of color to your home, create coverings that complement uniquely-shaped windows,  or give each room its own distinct style, there are plenty of custom window treatment ideas to help you achieve your goal.  
Here are just a few of the ways window treatments can be customized to make your dream look a reality! 
Custom Window Treatments Fit Various Shapes and Sizes
One of the problems many homeowners encounter when shopping for new window coverings is the lack of sizes. For the most part, the shades, drapes, shutters and shades you find at most stores are available in standard sizes. 
Unfortunately for some homeowners, this one-size-fits-all approach doesn't help them if their home has custom size windows with uncommon arches, ovals, and other particular shapes. Adding a standard size treatment to a uniquely-shaped window not only looks odd, it doesn't offer the full range of additional benefits such as increased privacy, reduced glare and energy efficiency. 
With a custom solution, your window treatments can be fabricated to fit the exact size dimensions and shapes of your windows. This allows you to experience the desired look for your room or home as well as the many additional benefits that a custom-designed window treatment offers. 
Custom Window Treatments Come In Various Materials 
In addition to a lack of sizes and styles, most ready-made window coverings are also available in a limited amount of materials. 
Opting for customized window treatments allows you to choose from a wider variety of materials.
Choose custom blinds or shutters made from wood, aluminum, composite, vinyl or fabric. Select your preferred fabric to create a custom drape or shade. 
Just remember that each material or fabric has its own unique properties. So while some fabrics may offer greater opacity for unobstructed views, those same materials may offer less privacy. Be sure to consider these factors when choosing a material for your custom window treatment. 
Custom Window Treatments Offer More Color Choices 
Another quality that most mass-produced window treatments lack is wide selection of colors, prints and patterns. 
Since colors often play a pivotal role in the look and feel of a home or room, custom window treatments are a more ideal option than standard options.  
Create custom blind in colors that complement your furnishings or decor. Achieve a more elegant or elaborate look with drapes that incorporate a custom print or pattern. Make a bold statement with bright shutters that exude energy and vibrancy. Design the perfect serene scene for relaxing with shades in calming neutral colors and tones. 
You'll capture your preferred colors with custom window coverings. 
Custom Window Treatments Serve Particular Functions 
Finally, you can customize your window coverings to serve a certain function. 
Whether you want drapes that are purely decorative for your living room, blackout curtains for your bedroom, solar shades to reduce sun glare in your home office, or classic shutters for your kitchen, you can fabricate custom window treatments to serve each of these exact purposes. Whatever your exact needs may be, custom window treatments can suit them. 
Where to Purchase Custom Window Treatments 
Clearly, custom blinds, shades, shutters and drapes offer more selection, purpose and style than the average mass-manufactured window treatments. 
If we've inspired you to develop your own custom window treatment ideas for your home, then we want to hear from you! 
At Bartlett Blinds, our dedicated team specializes in creating custom window treatments that suit our customers' needs, styles and preferences. Our unique process provides you with your very own specialist, who will bring our showroom to your house and help you select the perfect materials, sizes, shapes, styles and colors to achieve your dream look. We even offer custom window valances, also known as top treatments, to conceal window hardware.
Contact us today to schedule your Free Custom Window Consultation!