What Are The Benefits Of Solar Shades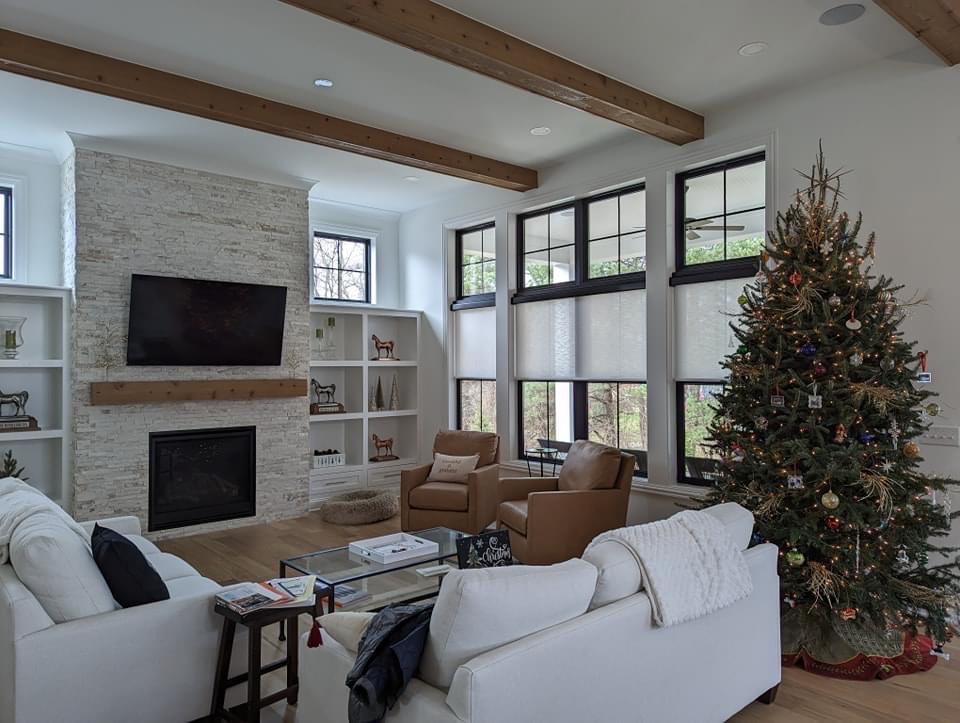 One of the best ways to elevate your home's appearance is to replace your existing window treatments. 
Yet, not just any run-of-the-mill treatment works for you and your needs. 
You want an interior window treatment that not only looks great – it provides lots of additional perks, too! 
Below, we'll highlight some of the many ways solar roller shades for windows are a great choice for many homeowners! 
Solar Shades Enhance Your Privacy – Without Spoiling Your View 
Your home is lots of things to you. 
It's the place where you enjoy your free time with family and friends. 
For many professionals, it's their office all day or part of the week. 
It's where you cook your meals, work out, help the kids with their homework, relax in front of the TV, and get a full night's sleep. 
All of those things are common activities in most homes. 
Yet, as common as they are, those are still private. You don't want passersby and strangers peeking into your personal matters and moments.  
Like most window treatments, custom solar shades enhance your home's privacy. 
However, they do so without obstructing your view of your property.
Thanks to their mesh design, solar shades allow you to easily look out any window to enjoy the views of your front and back yards, keep an eye on your kids as they play, and scan your property and neighborhood. 
All the while, the color choice and mesh opacity of your custom solar shades adds the amount of privacy you prefer. 
Plus, you can increase your privacy (and complement your home aesthetic) by pairing your solar shades with other window treatments such as custom drapes. 
Solar Shades Reduce Bothersome Glares
Working remotely at home is a popular perk for many professionals.
Whether it's full or part time, remote work allows folks to enjoy a more flexible schedule. With this increased flexibility, they can better balance their home and work responsibilities. Now they can schedule doctor appointments during the day, attend their child's soccer game, and still make all of their meetings and hit all their deadlines. 
Yet there's one real bothersome thing about working from home. 
If you're one of the many homeowners who works remotely, then you've probably had to deal with sun glares disrupting your day. 
Sunlight glare makes it difficult to read your computer screens, wash out your camera when you're videoconferencing, and give you a headache from squinting all of the time. 
Custom solar shades solve this problem. 
Depending on the opacity of your shade's weave pattern, you can enjoy a glare-free office. 
Now you can spare yourself the hassle of squinting at your screen and still enjoy the gorgeous view that surrounds your home – and boosts your productivity and morale during the work-from-home day! 
Solar Shades Help Reduce Damage From UV Rays
Sunshine is wonderful in so many ways. 
It helps lift our spirits and supplies us with essential vitamin D. 
But too much sunlight in your home is problematic. 
Not only does it cause disruptive glare, it can also fade your furniture – and damage your skin.
That's right! Sunburn isn't a strictly outdoor issue. UV rays can cause skin damage indoors, too! 
Based on their design, custom solar shades can block up to 99% of UV rays. This helps you and your home avoid exposure to these harmful rays. 
To minimize your risk of exposure to harmful UV rays, keep your custom solar shades lowered during the peak UV hours of the day (typically 9 AM to 5 PM). 
And with motorized solar shades, you can schedule them to automatically lower at these key times for you! 
Solar Shades Help Lower Your Utility Bills
As we mentioned in a previous article, one of the biggest benefits of custom window treatments is their energy-efficient properties.
And custom solar shades are some of the most energy efficient window treatments available.
The unique weave design of solar shades helps you reduce your home's solar gain. This lowers your interior temperature during hot summer days. This allows your AC unit to take more breaks which reduces your utility bill and saves wear and tear on your unit! 
Enjoy The Rewards Of Solar Window Shades 
When it comes to choosing a new window treatment for your home, solar shades are a smart choice. 
Solar shades for windows check a lot of "must haves" for homeowners:
They enhance privacy without obstructing views
They reduce bothersome sunlight glare
They reduce furniture fading and skin damage from harmful UV rays
They help lower utility bills
Plus, they make your home look fantastic! 
Bartlett Blinds specializes in the creation and installation process of your custom solar shades, in addition to answering any questions about our products, services, and warranties.
Best of all, you don't have to travel to a storefront to find the solar shade style that works for you and your home. We'll bring our samples and expertise directly to you! 
Contact us today to learn more about our custom solar shade options or to schedule a consultation!