5 Things to Know Before Getting Blinds & Shutters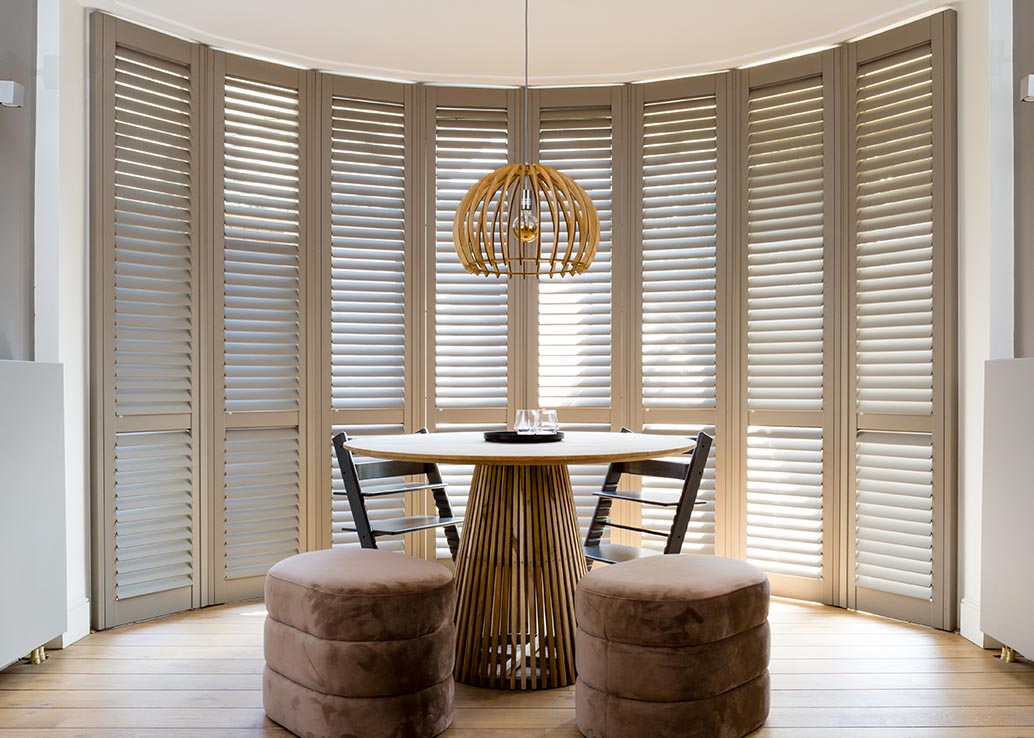 If you're planning to purchase window covering products for your home, then finding the right ones may be challenging. With so many different types of affordable blinds and shutters, choosing from them may not be easy. All kinds of people are finding many great uses for blinds and shutters. They're one of the easiest ways to help protect the furniture, walls, and flooring in your home. But before you begin shopping around for this type of product, here are five things you should know.
1)Know the difference between blinds and shutters
When choosing blinds & shutters for windows, it's important to know the difference between them. Blinds are louvered windows that slide up and down from the top. Shutters are a complete window treatment that covers the entire window.
Blinds can be made of wood, vinyl, or aluminum, for example; shutters can be left- or right-handed. They're available in a wide variety of colors and styles, so you can pick one that suits your decor.
Shutters are designed to block out light while letting people see through them. They work well as window coverings in bedrooms and bathrooms, but they're not good as a screen door because they make it difficult to see outside your house (they also prevent insects from getting in).
2)Know what you are looking for
One of the first things you'll need to decide is whether you want blinds or shutters. Blinds are vertical or horizontal slats, one on top of another. Shutters have louvers and frames for a more classic look. Vertical blinds are great for large window expanses and sliding doors because they slide from side to side. Horizontal blinds work with any size windows and give a room a clean, contemporary look.
Next, consider how much light you want to let in — or keep out. Some styles are opaque, but others let some light through. If your room doesn't get much natural light, you may want to choose a style that lets in as much as possible.
You'll also need to think about how high and wide your windows are, so you can measure for your new blinds or shutters. For example, if you're buying horizontal blinds for a large window, measure from the top of the trim to the bottom of the sill since most styles fit inside the window frame. If they're outside-mounted, add several inches to both measurements to accommodate the brackets.
3)Know your budget
Whether you're shopping for a single window or an entire house, it's important to know how much you can afford to spend on your new blinds or shutters. It's easy to go over budget if you don't have a number in mind. You'll want to set aside some money for the blinds themselves and all the associated expenses. As an example, according to CostHelper.com, pre-made blinds can cost about $15 to $20 for a 24-inch by 36-inch window (with installation costing around $100). If you're looking for custom blinds, you may want to budget a bit more — say $45 to $90 per window (and $200 or more in installation fees).
4)Know what your window's needs
The installation of window treatments can add a new look of style and decor to your home while serving a practical purpose.
If you have a large window that opens or one that sits in an area with high heat, you'll want to consider using specific materials and features for your blinds or shutters. This will ensure they last longer and provide better functionality. For example, choose wider slats for more light control and more efficient cooling, as well as UV coating for added sun protection.
5)Know the company you are working with
It's worth it to shop around for your window treatment needs. There are a lot of different companies out there, and what might be the best choice for one person could be the worst choice for another.
Make sure you know exactly what you want. Search blinds and shutters near me and check the companies that come to us in search results and speak with their salespeople. This will help them get to know you before making a commitment, and that can save you money in the long run. Keep in mind that some companies make their own product, some buy from manufacturers, and others only contract out their work to installers. Know where they're coming from, so you don't get taken by surprise.
Look at samples before buying. You're going to pay a lot of money for your window treatments. If you don't see what you have in mind or have issues with the samples provided, ask to see more samples at plantation shutters in Philadelphia until you find something you're happy with. Or, put in an order with a company that has its own product lines and is willing to work with an installer of your choice if it doesn't like the samples provided by the manufacturer (and sometimes this is better than working with the manufacturer directly).
The best news is that all of these professionals stand by the quality of their work and will accommodate your schedule for an on-site consultation. Through this relationship, you'll be able to experience firsthand their quality concern for every aspect of the installation process from start to finish. A lot of planning goes into making customized window treatment for your home. If you're looking for the right guide, get in touch with Bartlett Blinds & Shutters right away!